Teddy Bear Kisses
by Brad
I will be the first to admit I bought this week's beer solely for the name (though it's not the first Upland beer I've had). Teddy Bear Kisses is an Imperial Stout with cocoa nibs from Upland Brewing Company, and regardless of the actual type of beer, description, tasting notes, or really anything, I couldn't resist that name. Who wouldn't want to make pancakes with Teddy Bear Kisses?!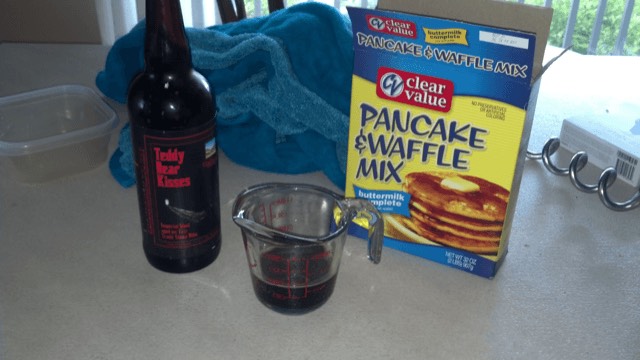 So cuddly!
Teddy Bear Kisses is a dark, malty bomb of a beer. It pours a velvety black with little-to-no head, and has some really rich dark malt and chocolate hints. It's nowhere near as chocolatey as some of the other beers that mention actual chocolate (as opposed to chocolate malts) in their process, but that's not necessarily a bad thing.
Prep/Cooking:
I think this is the first time in the history of this blog that the batter was actually the most interesting part of the process. Generally speaking, batter can even out a beer and can bring out certain characteristics while dampening others. In this case, TBK's sweet chocolate tones came out a ton in the batter (whereas they're more subtle and subdued in beer form). I was really pleased with the flavor of this batter, and probably could've eaten more of it than I already did.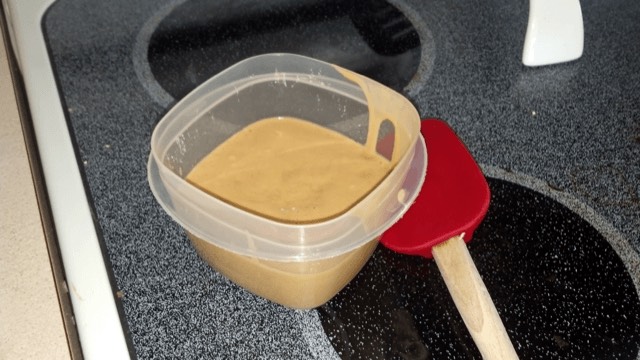 Delicious
Result:
As is often the case with really dark beers, the pancakes come out an awesome color. They look like straight-up chocolate pancakes. They never actually taste that way, but at least they look awesome. In this case, the pancakes were alright. Nothing special, but not terrible, either. Not as good as the batter, which is a little disappointing given how great that was, and probably about on par with the beer. Hmph.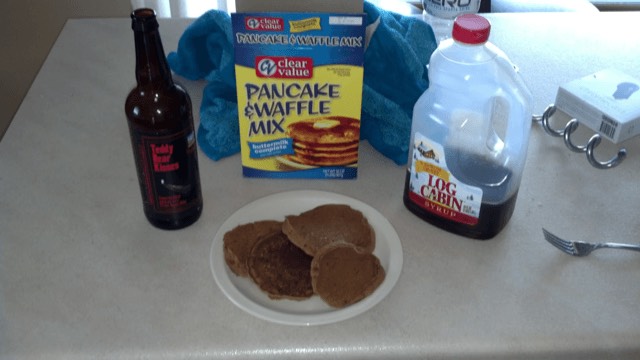 The colors, Duke, the colors!
The Ternary Scale:
Pancakes: 1 - I'm not sure, if I had the chance, if I would make these again. I'd probably just stick with the beer, as it's probably not worth the effort to make pancakes out of them. Worth exploring, though, if you have a bottle.
Syrup: 1 - Didn't have a huge impact on the flavor, but things are generally better with syrup
---
If you liked this post, share the love!