Breakfast-ception
by Brad
I've had several beers over the years that classify themselves as "Breakfast Stouts". That is, dark, rich, malty, with some flavors typically associated with breakfast - sometimes maple, sometimes coffee, sometimes smoky/meaty flavors. Sometimes, some heavenly combination of all three. While Central Waters' Brewhouse Stout doesn't tout all of the breakfast-y flavors, it's still a formidable offering. And when you make breakfast with a breakfast stout, you get....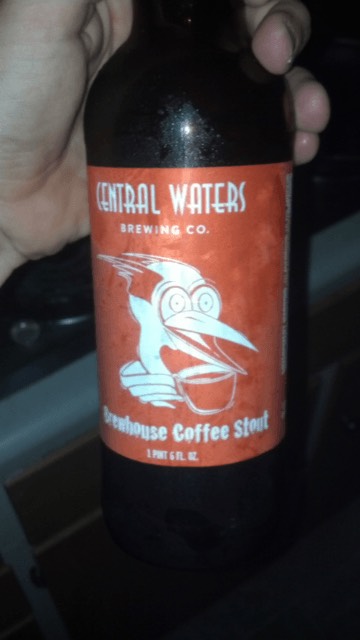 BREAKFAST-CEPTION. BRAAAAAWWWWWWMMMM!
Prep/Cooking:
The beer itself pours a silky, smooth black with rich coffee aromas. The flavor matches the dark, rich complexity of the pour, and doubles-down on the coffee found in the aroma. This is possibly one of the best coffee stouts I've ever had. The coffee flavoring is rich and powerful but not overwhelming. It's still beer, after all.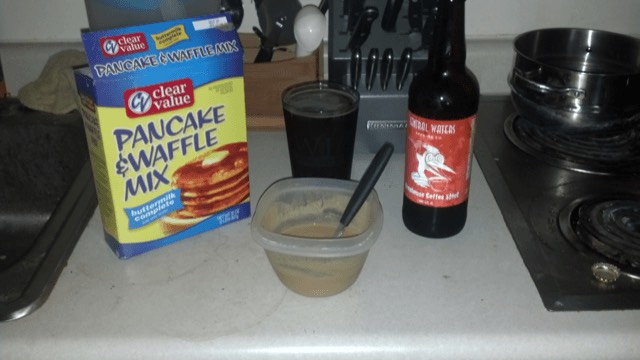 So dark. So delicious.
The batter itself came out just as deliciously dark and powerful as the beer. In some aspects it was almost smoother than the beer itself, but that happens often when it comes to batter - the battery goodness smoothes out some of the potentially rough parts of the beer. Maybe "fills in" is a better term for it.
Results:
Admittedly, this entire segment was a bit in a rush given this was the morning of the Radicals' first playoff game, so I had to make them and get out the door relatively quickly, so they didn't quite get the TLC and attention I usually give my pancakes. That being said...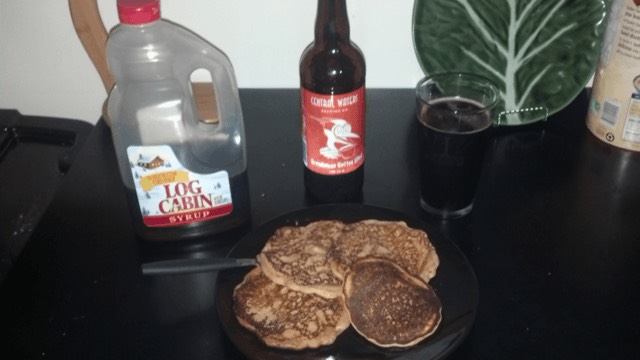 Beercakes!
All to often with any sort of dark, flavored beer, the pancakes turn out much worse than expected. It's usually truer with anything smoked, but unfortunately the authentic roasty goodness of the coffee beans came through a little too strong/roasty on this one, and the pancakes tasted a bit burnt. A huge disappointment given how amazing this beer is.
The Ternary Scale:
Pancakes - 0. Don't waste this amazing beer (which gets better as it warms up a bit, mind you) on pancakes. It's amazing in beer form. In pancake form, it's mediocre at best.
Syrup - 0. Don't bother. It masked the burnt flavor, and made them a bit sweeter, but at the end of the day it wasn't a good experience at all.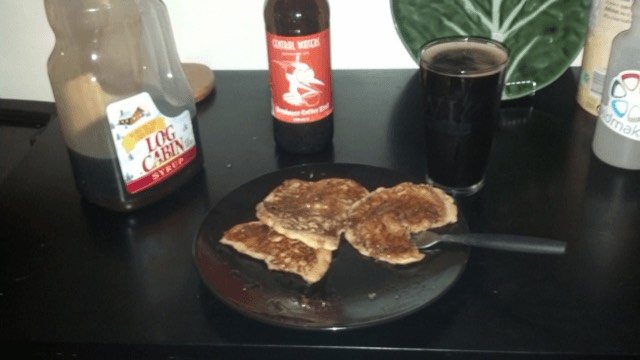 Sad panda
---
If you liked this post, share the love!