Golden Fist
by Brad
Our entry this week is actually a few weeks old, but hey, sometimes stuff happens. Our beer comes to us again as leftovers from one of the Madison Homebrewers & Tasters Guild meetings courtesy of their Strategic Beer Reserve. Seriously if you're in Madison and you haven't joined MHTG yet, you're missing out big time.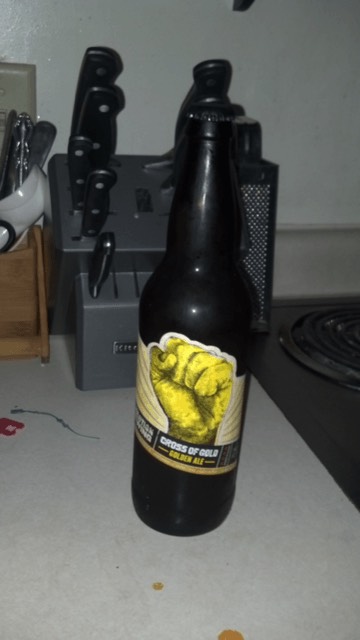 Fist of the North Star!
Revolution Brewery is our provider today, out of nearby Chicago, IL. Revolution has a full line of beer as well as a specialty line known mostly by the giant fist on the label. Our beer is from that specialty line, and is the first Golden Ale I've ever had. Cross of Gold is, according to the website, a "crisp golden ale with a delicate hop finish." It's apparently the lightest beer Revolution makes, with wheat, Munich, and Aromatic malts. My notes seem to echo that sentiment, as I noted it's light, crisp, and would make a nice hot summer day beer, but I wasn't really fond of it.
But what about pancakes?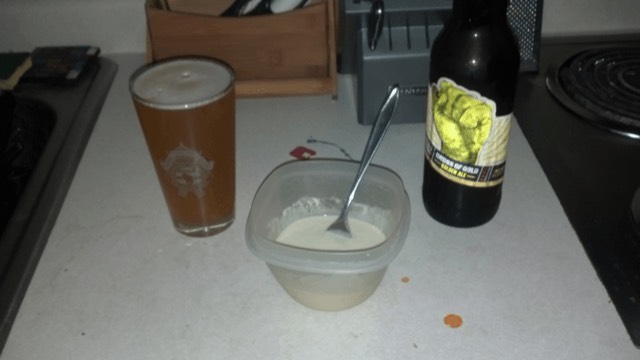 Fist of the Heavens
Prep/Cooking:
I don't have much by the way of notes for prep and cooking. The batter had somewhat of a sweet aroma to it, though nothing notable in terms of flavor. It likely matched that of the beer, and of course was very light given the complexion of the beer itself.
The Ternary Scale: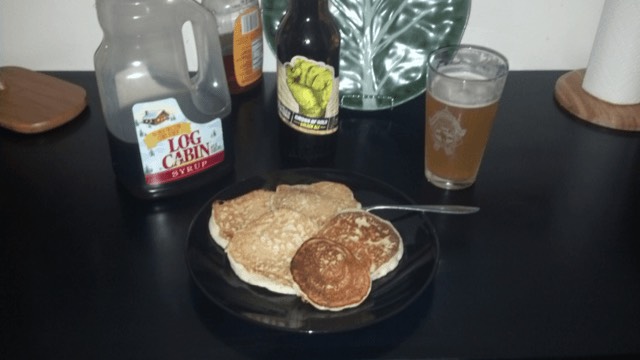 Dragon Fist!
Pancakes - 0. If you do happen to get your hands on some of this beer, don't bother. It's much better in beer form than pancake form. The problem here is there's such a delicate flavor palette and balance of flavors that doing something extreme to the beer like making pancakes really overpowers the subtlety.
Syrup - 0. Nothing can really save it given what I just talked about, so adding more flavor won't help anyone.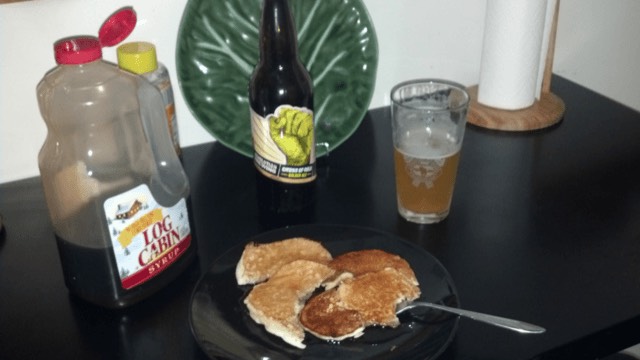 Liz C-....err...nevermind...
---
If you liked this post, share the love!