Safrit's Winter Warmer
by Brad
Whew, as it turns out, making beer pancakes with normal pancake mix is actually kind of difficult. Where does the substitution come in? Is it the milk? The egg? Not as straightforward as I thought. As a result, we fell off the bandwagon a bit here, going about a month without updates - sorry about that!
The good news is that we're back and better than ever (well, at least as good as before). We've got a new box of pancake mix, and we're kicking things off with a beer that's about to go out of season - the Winter Warmer.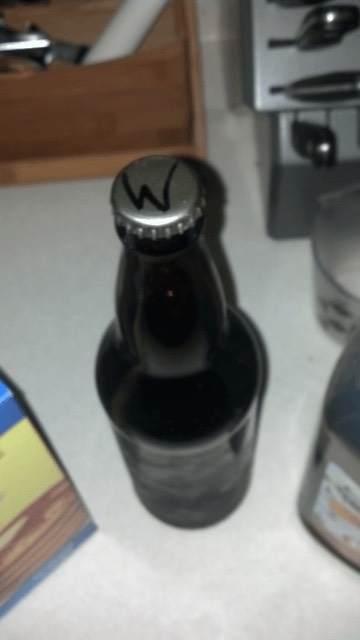 The "W" stands for Winter. Or Warmer. Or both.
A creation of the wonderful Alex Safrit, this Winter Warmer features a little bit of spice, a lot of wonderful caramel tones, and a little wintery goodness with Juniper seed. I've had this beer in my fridge since about January, and given Spring is on the horizon, I felt it was about time to put her to rest. And, of course, what better way to do that than pancakes?!
Prep/Cooking:
The Winter Warmer poured a foamy-yet-quick-to-subside dark amber, and has a wonderfully caramel flavor with the hint of spice and Christmas (aka juniper). In batter form, nothing changed much. If anything, we maybe lost a bit of the juniper, overrun by the stronger flavors in the beer and of the batter.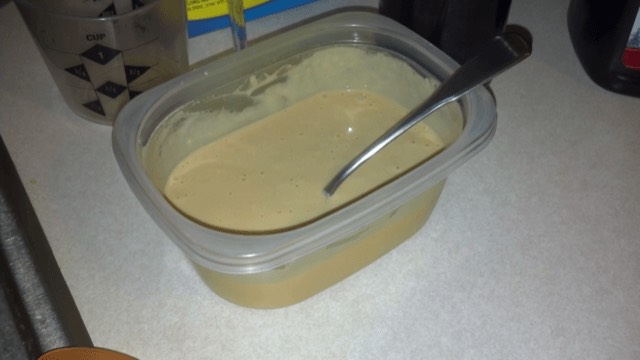 Check that color!
While the batter had settled by the time the picture was taken, the pancakes showed the bubbliness of this brew in cooking, and came out the other side a little darker than normal pancakes, but certainly not the strangest color we've seen on this blog.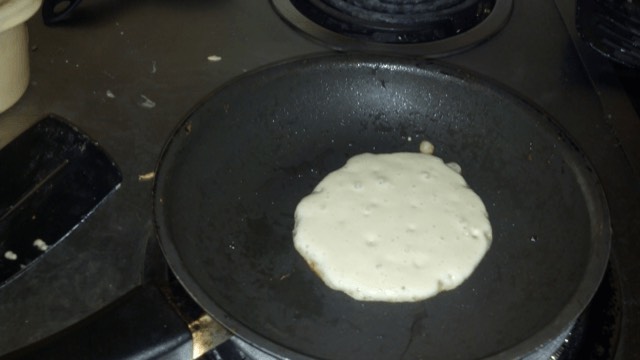 I'mma be poppin' that bubbly...
Results:
While the loss of juniper was again true in pancake form, the spice and caramel tones really came through in pancake form, making a delightful-yet-flavorful flapjack. Next time you get your hands on a winter warmer (which, at this point, will likely be many months from now), give it a shot at the pancake world.
The Ternary Scale:
I'm actually going to break format on this one because this section would be totally pointless. As a homebrew, you'll likely never get your hands on this, so making a recommendation as to whether or not you should make pancakes out of is silly. I would like to take this time to thank Alex for the bottle, and encourage all of you out there to get into homebrewing. It's awesome.
---
If you liked this post, share the love!