International House of Pa....Brews!
by Brad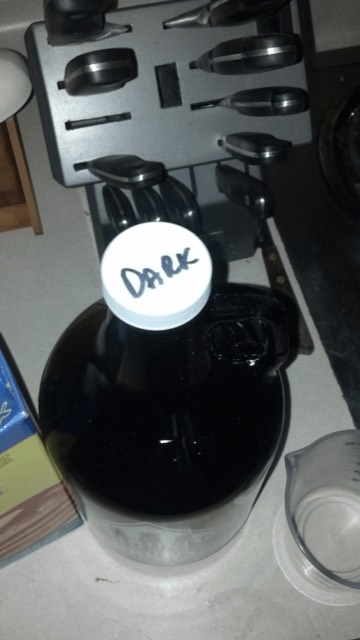 House of Breeeeeeeeeeewwwwwwwwwssssss
House of Brews is the Madison Homebrewer's favorite success story. HoB's owner, Page Buchanan, used to be a hobbyist homebrewer (like many of us), and started brewing a handful of years ago. As his interest, skill, and passion for brewing grew, he started brewing larger and larger batches, buying more and more equipment, and getting a lot of good reviews on his product. In 2011, he finally decided to take the leap and start a brewery. House of Brews is Wisconsin's first Community Supported Brewery (CSB).
I first met Page at the Madison Curling Club's Fowler Event, where he had brought several of his beers for us to enjoy during the event. I actually helped him set up his equipment before knowing who he was or what was going on. I ran into Page again at a beer tasting at Star Liquor and decided to grab a growler of his new Cellar Dark.
The Cellar Dark is a "light-bodied English Style Brown Porter dominated by flavors of chocolate and coffee". That I can personally attest to, as (while my growler was a few weeks old, so a little flat), it has a deliciously dark, malty, chocolatey flavor. I'm a huge fan of the Cellar Dark (which is good, because I bought the growler before tasting it. That, my friends, is faith in your brewery).
Prep/Cooking:
The Cellar Dark's choclatey aroma is probably the first thing you'll notice about the beer (well, aside from its color, of course). It's a rich and sweet smell that fills your nostrils, and offers as a great precursor to what the beer you're about to enjoy will be like. Cellar Dark's batter was no different, keeping its wonderful rich darkness (in both color and smell/flavor). The sweetness and richness of the batter really complimented this brew, and it didn't taste yeasty at all (which often happens in batter form).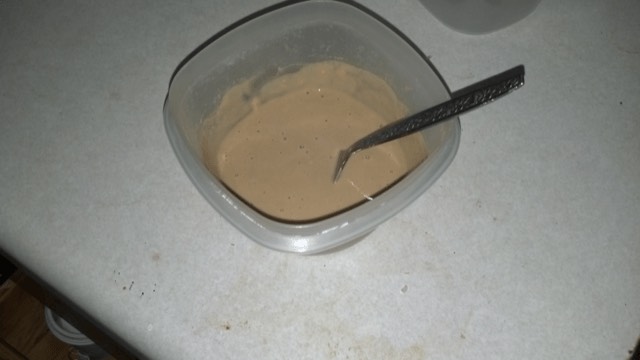 Told you it was dark!
Results:
The pancakes came out wonderfully dark in color, reminding me of some of the other dark beers I've used over the yearsmonths. The pancakes themselves were quite delicious, despite having those rich malty tones drop off quite a bit in pancake form. They held a certain mysterious subtlety to them, which is an interesting twist on how these pancakes tend to go.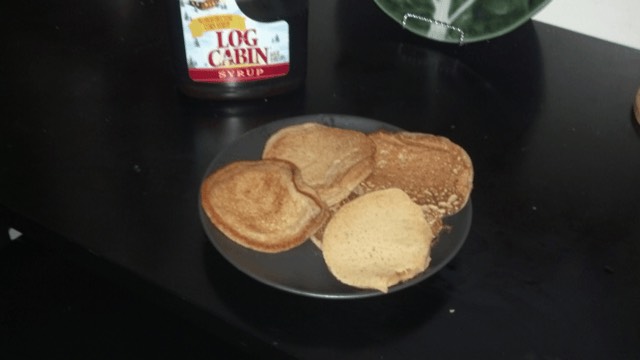 A little blurry, but meh
The Ternary Scale:
Pancakes: 1 - Go for it if you have some.
Syrup: 1 - If I could give this a 2, I would. For whatever reason, the sweetness of the syrup really brought out the complexities of flavor in the beer/pancake/beerpancake. I'd almost say you should only eat these with syrup, as they're so much better with it than without.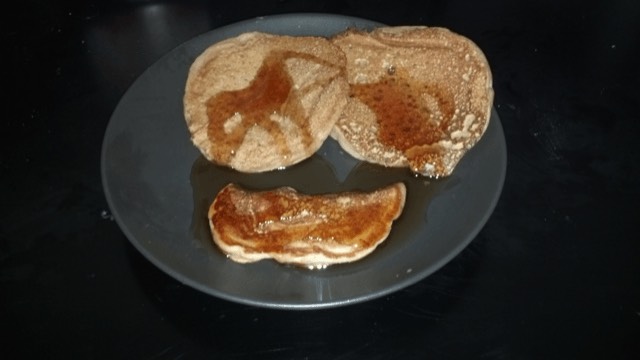 Inadvertent smiley face. Or women's swimsuit/underwear?
Huge shoutout to Page at House of Brews - keep up the great work, buddy! If you're ever in Madison, be sure to stop by and try it out.What's your favorite House of Brews brew??
---
If you liked this post, share the love!