Smoke (and a) Pancake!
by Brad
Aww yeah Goldmember reference. +1! Today's edition brings you one of my favorite accidental discoveries in Furthermore's 3 Feet Deep Smoked Stout. I came across this beauty at Zebradog's annual holiday party and was pleasantly surprised. You can't really go wrong with a stout, but 3 Feet Deep presents a complex palate with just the amount of smoke. Probably the best smoked beer I've had (with Karben4's Nightcall and Alaskan's Smoked Porter close runners-up).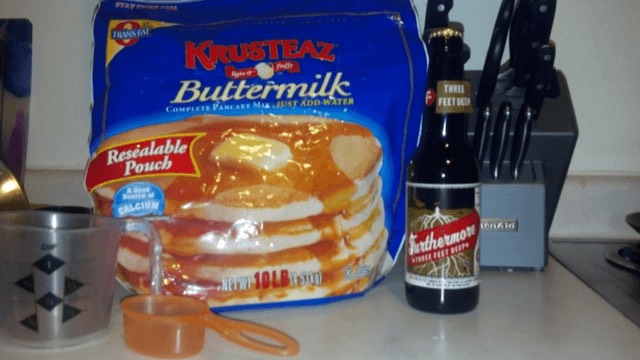 Mmmmm. Smoky
Prep/Cooking:
The smoked stout came out of the bottle as a beautiful deep brown color with a light brown head and a wonderful smoky aroma. The batter took on the characteristic color and aroma, with the aroma getting dumbed down a bit and the smoky flavor getting a bit richer. I was a pretty big fan of this batter.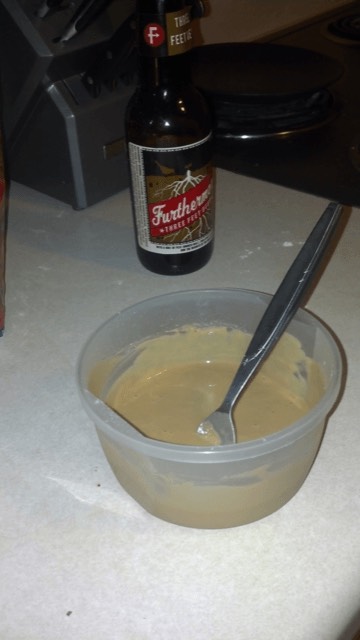 Kinda flat, though, for a freshly opened beer. Hmph.
Results:
3 Feet Deep is great in beer form and pancake form. Unlike our last foray into smoked pancakes, the stout managed to keep it smoky flavor without tasting burnt, and possibly got better in pancake form. It was a pleasantly smoky-yet-subtle stouty pancake. I was quite surprised.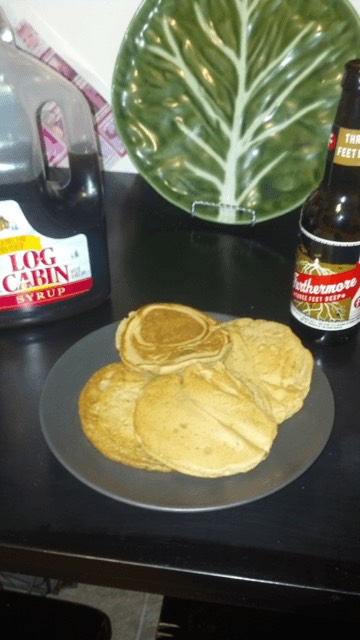 Terrible photography right there. SO over-exposed.
The Ternary Scale:
Pancakes: 1 - Go for it if you have some.
Syrup: 1 - Somehow the syrup managed to add complexity without washing out any of the flavor. I'd definitely say go for it.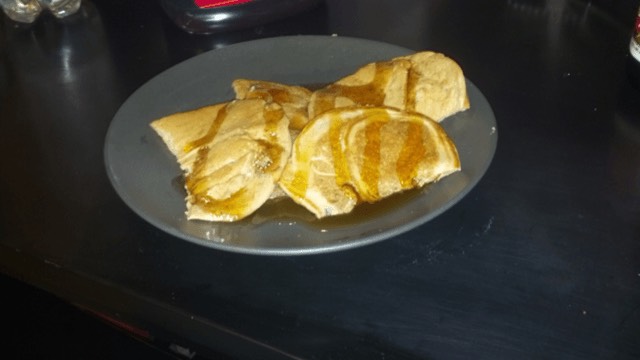 Just swimming in it.
Have you had 3 Feet Deep, or any of Furthermore's other beers? What's your opinion of smoked beers in general? Give us your thoughts and feedback!
---
If you liked this post, share the love!